A perfect king size bed 2022 can be a great choice for your bedroom. These large beds offer more room for movement. They are perfect for people who like to toss and turn in bed, and those who want more space. You'll find that they are well worth the money. However, you'll need to consider the size of your bedroom before purchasing one.
Table of Contents
Pros of king size bed
The king-size bed offers a spacious and comfortable place to sleep for two people. Its generous size provides more space for rolling and resting, while still allowing privacy for your partner. Sleeping in the correct positions can help to improve blood circulation and overall health. You can get a better night's sleep, so you'll have more energy and be more productive. The king size bed is more spacious than a queen bed, which can be very useful for couples with young children.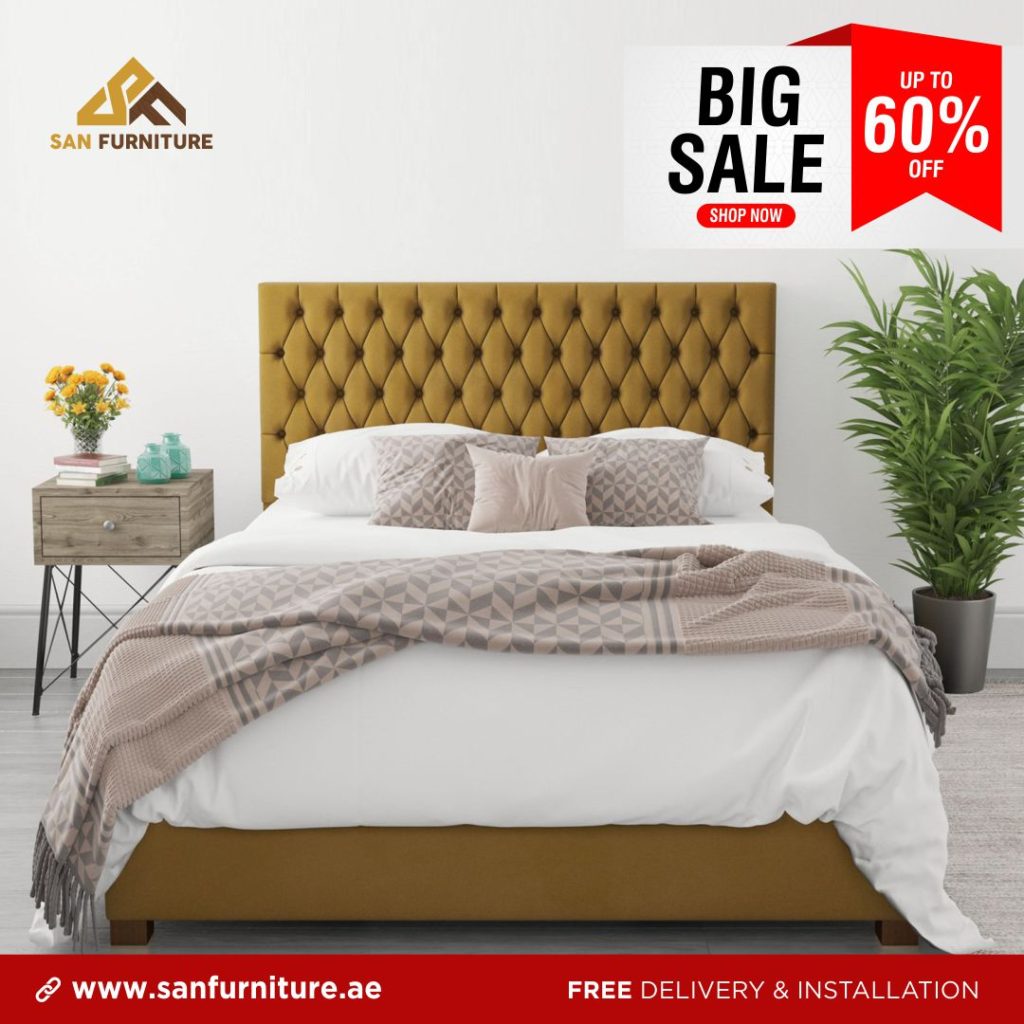 It's also a great option for couples with pets. A king-size bed can fit in a 10-foot by 12-foot room without a problem, but you may not have enough room for a nightstand and two nightstands. A perfect king size bed is ideal for a large family. A king-sized bed can accommodate everyone, from adults to small children. Even a pet can sleep comfortably in a king-size bed. The size of the bed allows the entire family to sleep comfortably together. For couples with small children, the size is also ideal for them, as the king-sized bed allows for all of them to sleep in the same room.
A king-size bed is an excellent centerpiece for a large bedroom. If space is limited, however, a queen-size bed will be a good alternative. The perfect king size bed furniture is very heavy and will take up space in a small room. However, it's important to have enough space around the bed to accommodate other furniture in the room. It's best to leave at least 30 inches of space around the bed, especially if you're living in an apartment.
King-sized beds can offer a comfortable sleeping environment for taller individuals. Taller individuals can sleep horizontally or diagonally, depending on their height and build. However, taller people should opt for a California king-sized mattress. A California king mattress is 84 inches long, which gives plenty of room for tall people to move.
One of the most important decisions when choosing a bed is the movability factor. King-size beds tend to be more difficult to move than queen-size ones, which makes them ideal for those who don't move very often. A queen-size bed, on the other hand, is more easily portable, which can be convenient in a small bedroom.
Cost of king size bed
When it comes to buying a perfect king size bed, the price can vary considerably. Different types of beds cost different amounts, so it's important to understand how each one affects the overall cost. Fortunately, there are several different ways to determine how much a king-size bed costs.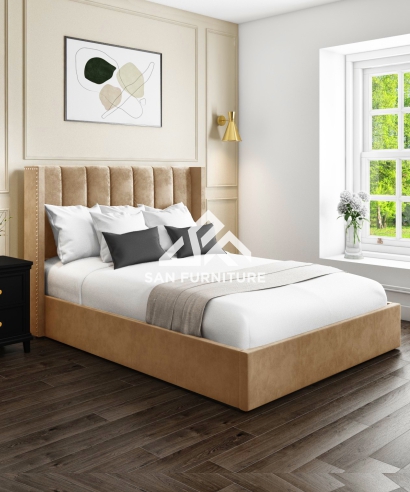 King-size beds are usually made of wood, which is a durable and fashionable material. Depending on the style, the cost of a bed can range anywhere from $300 to over $1,000. You can also find upholstered king-size beds, which cost between $400 and $1,000. Buying a perfect king size bed can make your room look more elegant and luxurious, but you should expect to spend some extra money on the look and feel of the bed.
The basic metal frame for a perfect king size bed can cost less than $100. It's designed to support a mattress and boxspring. A king-size bed with a headboard and footboard can cost up to $700. But there are a wide range of options available for every budget.
A king-size bed will take up a lot of space. It will easily overwhelm a small bedroom, and it's extra heavy, so you might find it difficult to move it around the room. However, there are plenty of reasons to consider a king-size bed. The size may not be the best choice for some spaces. Trying to fit a king-size bed into a small space can throw off the visual balance of the room and make it look cramped.
While you're looking for a Perfect king size bed make sure the mattress you choose is right for your needs. The right bed should provide plenty of space for your body and your partner to rest and sleep comfortably. You may also want to consider specialty pillows to support your spine and neck. You can also add a mattress topper to give your bed extra comfort and protection.
King-size beds are the ultimate luxury and will cost you a lot of money. These mattresses are large enough to accommodate two adults or even two small children. You may also want a king-sized bed if you have pets or want to share a room with your spouse. They're also extremely comfortable and a great choice for couples.
Whether you choose to purchase a perfect king size bed online or in a store, you should know the price before you shop for it. Some mattresses are too heavy to ship via ground, so you might need to pay for White Glove delivery. If you need to ship your king-sized bed by air, you might have to pay up to PS220 for shipping.
Room size required for king size bed
If you're planning to buy a king size bed, you'll need a room with sufficient space. A king size bed's dimensions are approximately 76 inches wide by 80 inches long. These measurements translate to 4.42 by 6.67 feet, so you should plan accordingly.
You'll need at least ten feet by twelve feet to fit a king bed. A California king mattress can be three to five inches wider than a standard king bed, but it will also require more space. A California king bed needs a room that measures 13 by 13 feet.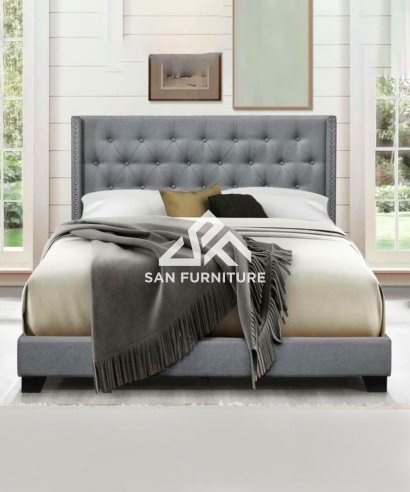 Perfect King size bed can be very large. To fit one in a small room, you'll need to have at least 12 feet of space. However, if you have a large bedroom, a king-size bed can also fit in a ten-foot-wide room. However, this can be a challenge as it could obstruct closets and doors. Additionally, it may be out of proportion if you're not careful with its placement.
You'll need at least thirty inches of clearance around the bed for easy movement. You'll also need room for the bed's footboard and headboard. As you can see, king size beds are huge! Adding a bed frame requires an additional thirty inches of clearance from the wall.
In most cases, you will need a room of at least ten feet by nine feet. However, many designers will recommend a room with at least thirty inches of free space on all sides. Choosing the right size is vital to maximizing comfort. Luckily, there are plenty of options for your bedroom. Just make sure that you know what you need before making a final decision.
You will also need some room for bedside tables and a dresser. The space needed for these items will be determined by measuring the length and width of the bed as well as the mattress. If you're unsure, moving the bed around might help you make sure you have adequate space to accommodate your new bed. You'll also need room for doors, vents, and other furniture.
Perfect King size beds are typically bigger than queen beds. A standard king mattress is 16 inches wider than a queen. Because of this, they require a room that is at least 10 feet by twelve feet in size. A smaller room wouldn't be large enough to fit a king-size bed comfortably. Consider your budget, the size of your bedroom, and the comfort level of your new bed before buying one.