The sofa set is the focal point of any interior design. Dubai has a huge collection of all types of sofa sets that are sure to make your interior design come to life. A good sofa set not only looks good but also creates a comfortable ambiance for your guests. Quality upholstery and padding are the keys to a good sofa set. A sturdy frame is also important to ensure durability and longevity.
Comfort
When you need a new sofa set for your home, you should consider buying one from a good Dubai sofa set shop. These stores are known to offer quality sofa sets at affordable prices. They use premium fabrics and leather to make their furniture durable. This means you will be able to enjoy them for many years to come. These sofas can be delivered to your doorstep, so you don't have to worry about their delivery.
Before buying a sofa, you should consider the size of the room in which you want to place it. You can use an inch of tape to measure the room and compare it with the size of the sofa set you want to purchase. A sofa set with a minimalist look may be better suited to a small room than one with an extravagant design.
While choosing a sofa set, make sure to consider what kind of fabric will be used on it. Leather is a good choice because it is easy to clean and is resistant to pet dander. Also, remember that darker colors can fade with significant exposure to sunlight, so go for light colors. You should also consider the frame. Some sofas are made of hardwood, which makes them long-lasting. However, they are slightly more expensive.

Sofas come in a wide range of styles and designs. Many of them come with a reclining backrest and a removable blow-up mattress. They can be used for dining and other gatherings, or just for lounging at home. Comfortable sofa sets are a wise investment for your home.
Design
Sofa sets are versatile pieces of furniture that add a sense of class and style to your living space. They can be found in all shapes, sizes, textures, and colors. The right sofa set can define the theme and style of your entire room. Whether you choose a recliner or a practical sofa bed, it will be a great focal point of your room.
Purchasing a sofa set is a major purchase for any home. You will want to buy one that will last for years to come and look great. Fortunately, there are a number of companies in Dubai that can help you find the perfect setting for your home. First, look for a company that will customize the sofa set for you. There are companies that specialize in this, and the selection is extensive.
Next, consider the type of fabric you want. Some fabrics are easy to clean, while others are hardier. Natural fibers and leather are excellent choices for sofas. Leather is easy to clean and protects against pet dander. However, keep in mind that darker colors are likely to fade in a significant amount of sunlight, so you may want to choose lighter colors. Another option is hardwood frames, which are durable and long-lasting. However, they are slightly more expensive.
Another consideration for durability is comfort. Depending on how much you use your sofa, you may want to purchase a sofa that can hold up to a lot of use. A durable wood frame is a good choice for a sofa, as it will hold up better than plastic or metal. Natural leather sofas will last longer.
Durability
One of the most important factors in purchasing a quality sofa set is durability. A durable sofa set is one that features a sturdy frame, high-quality upholstery and padding, and good suspension. It should also be easy to maintain. Sofas are the centerpiece of any room and should add to the aesthetic beauty of the space.
Fabric sofas made from polyester, for example, are easier to maintain and clean than leather or slipcovers. However, you must follow the care labels on the product you buy. Also, quality brands will offer warranties and good customer service for your home furniture. This way, you can rest assured that your sofa set will last for a long time.
Material and design should also play a role in determining the durability of a sofa set. Hardwood frames tend to be the most durable while metal and plastic frames tend to be less durable. If you have children or pets, it's a good idea to choose sofas made of a hard-wearing fabric.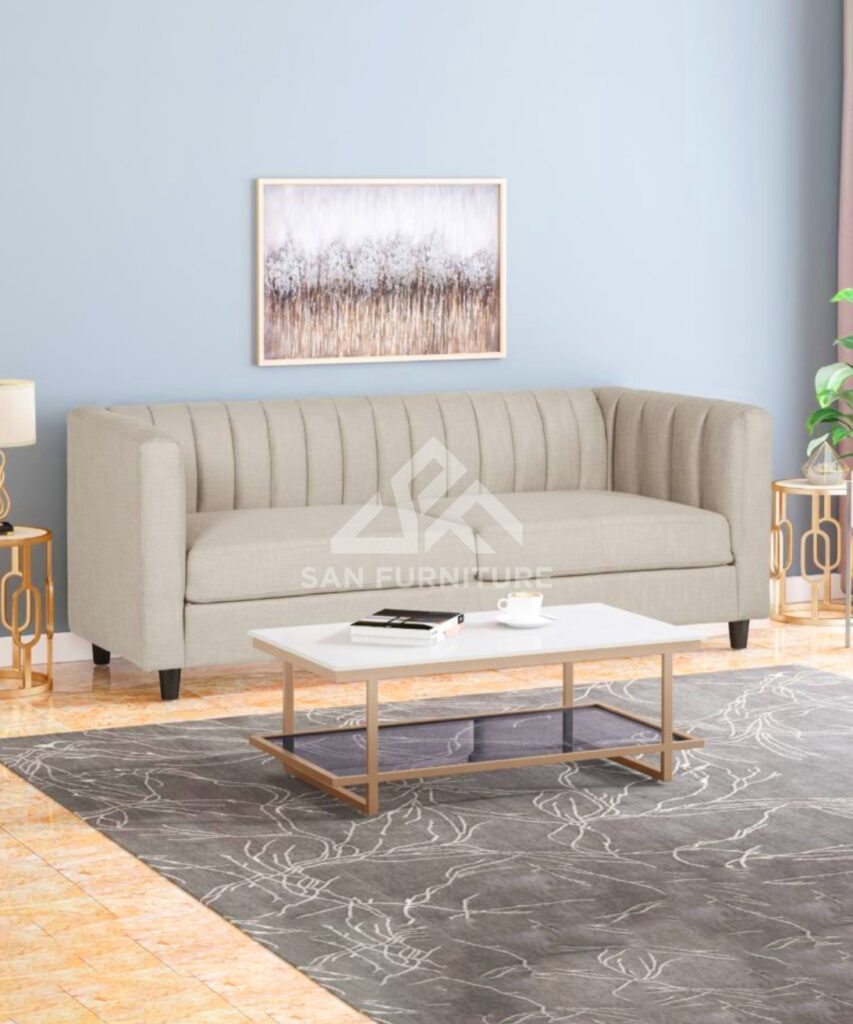 Fabrics for upholstery are available in a wide range of colors and materials. Some of these materials can be synthetic or natural. In either case, choosing the correct fabric will increase the life of your sofa set. For softer furniture, people usually go for natural materials like leather and wool. In addition, natural materials like silk and linen can also be used for upholstery.
Fabric
One of the best ways to create a stylish and eco-friendly living space in your home is to choose a sofa set that has a fabric that is resistant to staining and wear. There are many different types of fabrics, but one of the most popular is polyester. It's a blend of cotton and other fibers, and it holds color well. It's often used for outdoor furniture yarn. Another popular synthetic fiber is an olefin, which is extremely stain-resistant and easy to clean.
If you're buying a sofa set in Dubai, make sure to choose a high-quality fabric. Fabric is a major investment for your home, so you don't want to regret it later if you're not happy with your choice of material or aesthetics. Taking the time to choose a proper Sofa Fabric is worth the effort – after all, you don't want to have to deal with upkeep costs if you choose a fabric that isn't durable.
If you don't want to spend too much money, a sectional sofa may be the perfect solution. This type of sofa set includes an armless chair, corner seat, and ottoman. You can choose the one that best suits your home's theme. You can even add a recliner to your sofa for extra comfort.
Corner sofas
Corner sofas are a great way to maximize the space in your home. They are not as cluttered as regular sofas, and they also provide more seating. They also work well pushed into a corner, which creates more floor space in the middle of the room. In addition, they make a room look larger.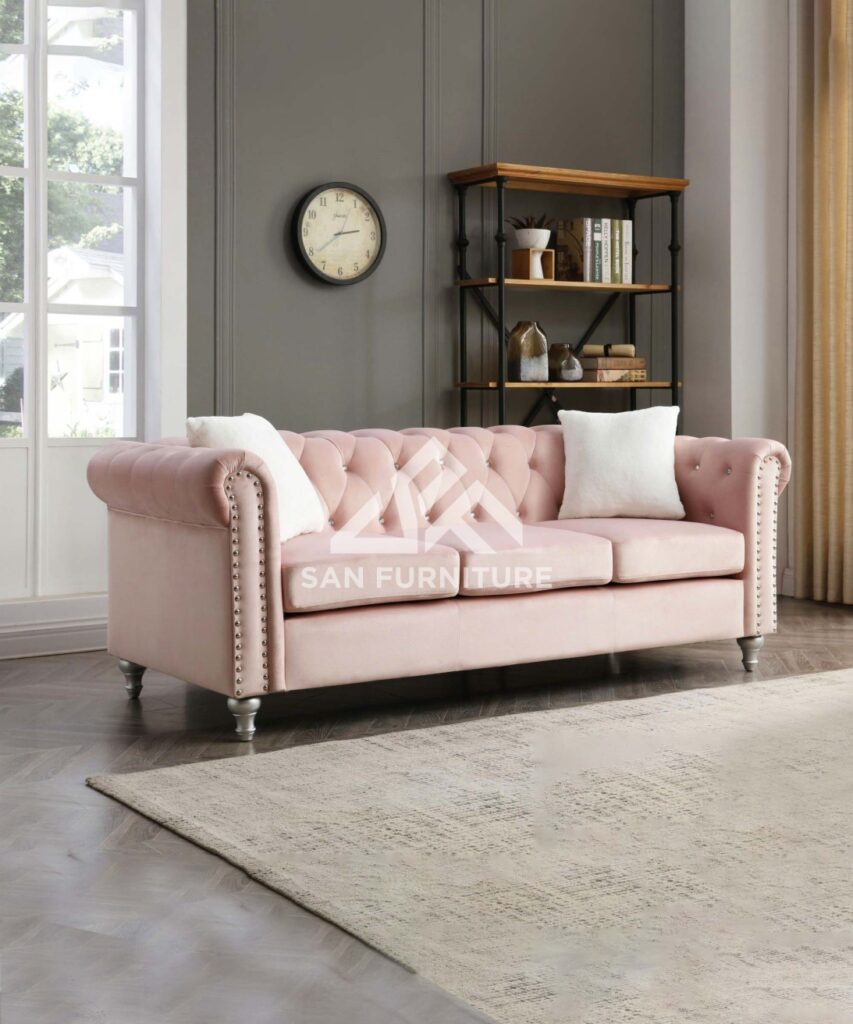 These sofas are available in a variety of materials. Some are made of foam, while others are made of fiber, pocket springs, and non-woven bags. The fabric used for them is often high quality. Some are even made with a tufted back and hidden clamps. They also offer a wide range of configurations, making them perfect for any home.
When choosing a corner sofa, it is important to think about how the space in the room will be laid out. Some corner sofas have left and right-hand configurations, while others have a modular design. You can choose which one best fits your home's decor and furniture. Regardless of the placement, you will be able to enjoy the comfort and flexibility of a corner sofa for many years to come.
Corner sofas in Dubai are available in a variety of materials. They are available in different styles and colors. Some of them are manual and use levers or springs to recline, while others are electronic. In either case, they all have the ability to recline against the wall.
Space management
The sofa set is an essential part of any living room, as it will be the focal point of the entire room. The sofa set will also define the theme of the entire room. Therefore, it is important to get the perfect one for the room. Luckily, there are many options available in Dubai.
There are many types of sofa sets, and you can customize them to suit your space and preferences. For example, you can choose a modular sofa set. There are also corner sofa sets, three-seater sofas with matching armchairs, and many other options. If you're looking to save space, you can choose a sofa set with a corner sofa and matching armchairs.