When choosing an office table, the size, shape, and finish are critical factors to consider. It is also important to consider the durability of the product. A durable table will last for years, even after heavy use. Buying a new one is a big investment, so be sure to consider its long-term durability before buying.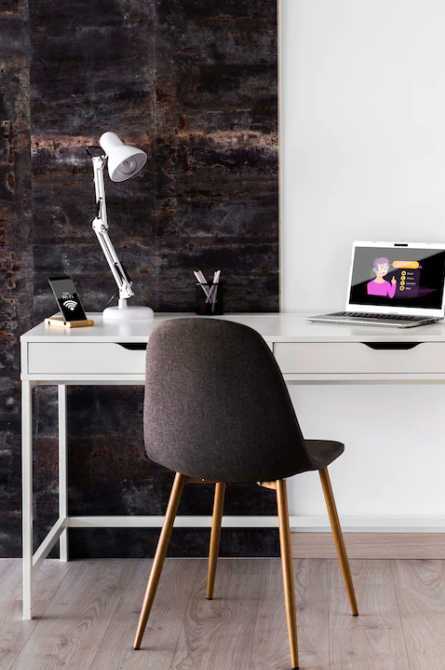 Size
It is important to understand how to determine the right size of an office table. For example, a four-foot table is too small if you need a large surface for documents. You should also consider the size of your monitor and keyboard. If these measurements are not accurate, you may end up with a table that is too small for your needs. Another important factor in choosing the right size for an office table is what kind of usage it will receive. Some offices have small spaces that only employees need to work in, while others have larger areas that are perfect for staff meetings and private use. A large, luxurious desk is ideal for staff meetings and hosting guests.
Moreover, office tables should be maintained properly. They should not be dusty and must be cleaned regularly. In addition, you should avoid oil or makeup from getting on them. You should also ensure that the surface is free of cracks.
If you are buying a vintage office table or Office Chair, make sure it is made of sturdy materials and is durable. Lastly, office tables should be made of solid wood and have big, sturdy legs. This will ensure the desk stays stable while you work and write. Legs can be made of a variety of materials. Metal legs and pressed wood legs are good choices for stability. You can find one that is suitable for your needs by browsing through several images on the internet.
Finish
When you're shopping for office furniture, you should consider the finish. The Walnut Finish Office Table will complement the decor of your space and be durable enough to withstand daily wear and tear. Its leather-covered worktop is complemented by a sleek side cabinet with an integrated wire management box. The table itself is made of E1-rated composite wood, which is the world standard for premium office furniture. Its walnut finish laminate is made to provide consistency in color and durability.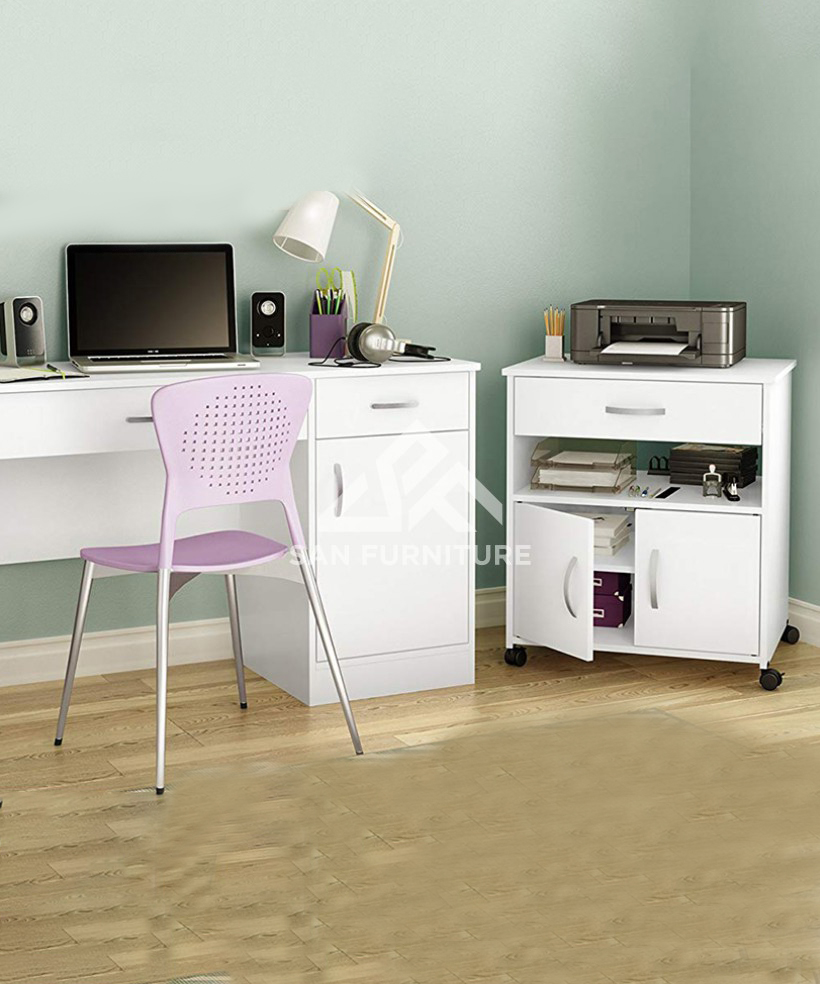 Other options include veneers and wood finishes. Many office tables are available in round, square, or oval shapes. They come with accent lamps that rest securely on the top. The table tops are typically made of wood, though some products feature laminate inlay tops. You may also want to consider a wood-based finish for the table's base.
Price
If you're in the market for a new office table, you'll want to know how much it costs. The good news is that there are many ways to save money on the purchase of a new desk. You can either shop online, or visit a retail store and look at various types of materials up close. A retail store will have a large selection and a wide price range, while an online dealer will be able to bring the material right to your home or office.
Office tables can be made of a variety of materials. The lightest and least expensive table is usually made of laminate. The most expensive office tables are made of metal, but you can find cheaper versions in discount stores. A good office desk made of metal will be much heavier than a laminate table. It can also take up a lot of space, making it more difficult to put it where you need it.
A good office table should be large enough to fit multiple people, and it should have enough room for chairs to be pushed away from it. You should also make sure that the table is easy to install and assemble. Some industries even allow you to mix and match various parts of the table. When choosing office tables, always consider the size, materials, and overall look.
Choosing an Office Table
When choosing the right office table, it's important to consider a few factors. You'll want to consider size, shape, finish, and durability. And if you're looking for durability, you should look for a table with a solid warranty. A good quality table is a worthwhile investment.
Size
The size of an office table is one of the most important considerations in your office setup. You need to make sure the table is comfortable and won't be too hot or too cold. You also need to ensure that it is clean and easy to wipe down. A good quality office table will accommodate all of these factors.
The size of an office table also depends on how the staff uses it. For instance, if the staff needs a small space for meetings, a small table is the best option. However, if the office is used by the staff often, a large desk is best.
Finish
If you're looking for a stylish, functional table for your office, then you've come to the right place. Office tables come in a variety of finishes that can enhance the look of your office, as well as complement your office chairs. When choosing a desk, consider the shape and size of the space you have available, as well as the aesthetics you're going for. Many tables can be configured in different ways for different purposes, so be sure to take these into consideration when shopping for one.
If you want a table that looks stylish, go for a walnut or leather finish. These modern office tables look best in cabins up to 150 square feet. They feature a walnut or leather worktop on the main desk, and a side cabinet with an inbuilt wire management box. Moreover, they are built with durable, environment-grade MDF and walnut-finish laminate. This type of wood is considered an excellent choice for office furniture because of its high durability and consistency.
Human factors
In the workplace, there are many human factors that can affect an employee's performance, including physical and mental health. These factors should be addressed to improve the overall health of workers. For instance, companies can encourage physical and mental well-being through health education programs and healthy foods. Companies should also develop programs to address chemical dependence.
The study of human factors can also be applied to workplace safety. The goal is to create a safe work environment and minimize the possibility of injury. Human factors psychology differs from clinical psychology, which focuses on understanding the psychology of individuals. This type of psychology focuses on how people interact with work environments and products.
Cost
Office tables come in different shapes, sizes, and styles. The quality and size of your table determine its price. It is best to shop around before buying one. You can also compare prices online to get a better idea of what you can get for your money. Office tables can help you organize your office space and improve productivity.
Office tables with drawers are often made of solid hardwood and come with different options for wood finishes and sizes. Some office tables come with laminate or solid hardwood worktops. You should always choose the highest quality unit you can afford.
Buying office table metal online can be a great way to save money. Most online dealers will have plenty of options and can save you a lot of time. It's also cheaper than driving to a store, and you can buy them whenever you want.