When it comes to choosing side tables, there are several things to consider. These include style, material, and shape. Choosing the right side table can make your room look elegant and put together. But how do you find the right one? Here are a few tips. To find the perfect side table, choose a shape that matches the rest of the furniture in your room.
Shape
There are many options when it comes to the shape and design of side tables. They can serve as a functional piece or an eye-catching addition to your living room. If you are a book lover, you'll love the stacked books end table. Available in different colors, this design can serve as both a table and a computer desk.
You can choose from a variety of shapes, including round, square, and oval. You can also choose a modern table that features cube or zigzag shapes. These modern tables often have rollers instead of legs, which makes them easier to move around the room. Some are also equipped with additional shelves or retractable drawers. These tables can fit seamlessly into any interior.
The height of side tables is another important consideration. While most side tables are generally about the same height, there are some that are taller or shorter than others. Choosing the right height for your home is crucial in ensuring a harmonious balance. A good rule of thumb is to buy a table that is approximately the same height as the arm of your sofa. This allows you to easily access the surface while keeping the height of the table low enough to not overpower the surrounding furniture.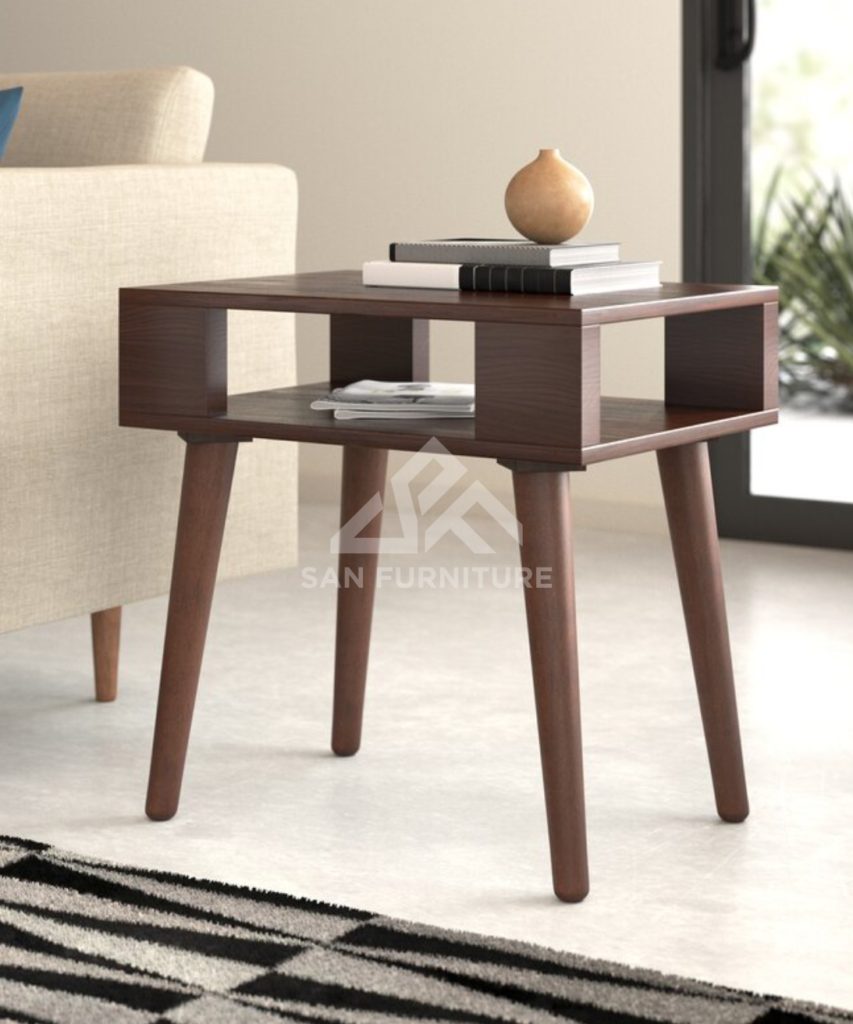 One of the greatest advantages of a side table is its versatility. They can be easily interchanged between rooms and are a perfect canvas for experimentation. For example, if you're a fan of marble, try using marble side tables instead of marble countertops. You can even go the opposite way and use the same materials to make a table that has a marble surface.
Material
When choosing side tables for your home, you have many options. You can choose a classic table with stone legs, or you can opt for an upholstered Ottoman to rest your feet on. Both options come with practical features that will serve their respective purposes. If you're planning to place these tables outside, make sure to choose a material that stands up to the elements. In addition, consider the style of your home and the rest of your furniture.
If you're trying to save space, look for a side table with a small footprint. A small table with a C-shaped design can fit into a corner, freeing up walking space. This design is also ideal for homes with small spaces. A smaller table can be pushed underneath a sofa or a couch, giving you more room to move around.
Whether you're looking for a small table or a large one, there's an option for you. Choose one that is a few inches shorter than the arm of a sofa and has at least a 20-inch surface area. This will give you enough space to place a small table lamp and other accessories.
Side tables are a great way to anchor a furniture grouping. They can act as neutral complements or playful counterpoints. However, it's important to remember that these pieces of furniture serve a small, functional purpose. In order to serve as a table, they should be made of a material that is strong, flat, and level. The material should also be durable enough to stand up to outdoor use.
When you choose your side tables, keep in mind the style of the room. Often, a side table is a perfect way to add an element of metal to a room. For example, if you want a room that looks more like a contemporary space, a table made of both metal and wood will soften the look of a more traditional rectangular piece.
Style
There are several important factors to consider when choosing the style of side tables for your home. One of these is the type of material used to construct the table. Some tables are made of metal, while others are made from wood. Using metal for the construction of side tables can bring a certain amount of shine and warmth to the room. Another thing to consider is the weight of the side table. More durable side tables should be chosen for households with pets or children. However, side tables that will be used in less-traffic rooms should be less heavy-duty.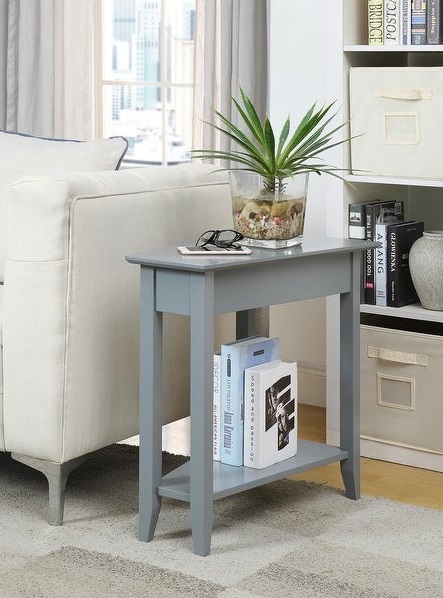 The style of side table you choose will depend on your room's overall decor. For instance, if you'd like a beachy, coastal look, you can choose a sage-green side table. This style of table can be paired with a stack of summer reads and a vase of fresh flowers. You can also select a table with a sleek metal frame, available in a variety of bright colors. Some of these tables have a removable tray on top, making them ideal for afternoon tea.
Aside from being functional, side tables are decorative pieces that can complement any room. They can also be a great place to store essential items such as books or drinks. Some styles also include shelves or drawers for added storage. In general, side tables are the perfect place to try out a bold design. For example, a marble table could be risky for a kitchen, but you can also buy one in imitation of marble to make sure that it looks great with the rest of the room.
The shape of the table is another factor to consider. While you may not use it as a surface for things like books, magazines, or other objects, it can make a huge difference in the style of a room. Round tables and square tables are popular choices, but they have their advantages and disadvantages. Always choose the shape that suits your needs. An accent table next to a bathtub may not need a lot of storage, so you may choose one that is slim and sleek instead.
Function
One of the most overlooked aspects of interior design is the function of side tables. They are usually a last-minute addition to a room and can be a wonderful accent to larger pieces of furniture. Listed below are several reasons to include side tables in your home design. They can provide light for reading or serve a functional purpose.
Function: Often, side tables serve the purpose of storing small items, but some offer more. Storage-friendly end tables are perfect for bedrooms and living rooms where small objects may accumulate. Alternatively, a thin, slim table might be all you need to store small items next to your bathtub. Whatever your needs, the function of a side table is to make your home look more inviting.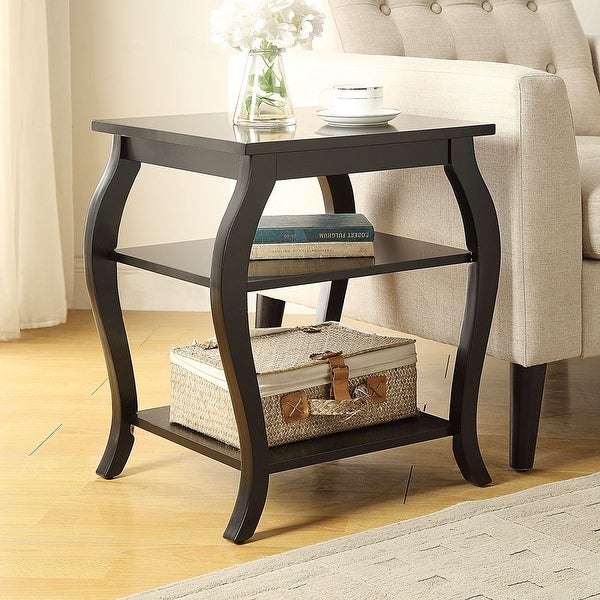 Side tables are the perfect place to place a table lamp next to a couch. They also serve as convenient places to place books in a reading nook. Alternatively, a side table can be decorated with plants of different heights and species. Adding plants to a side table will add freshness to the room and enhance the aesthetics of the space.
Side tables are often made from durable materials, like wood, concrete, or plaster. They are also very beautiful and can add an air of luxury to your space. In addition to being durable, wood side tables can complement industrial, organic, and traditional styles. Wood side tables come in an assortment of organic shapes, so you can choose the perfect design to suit your style.
A side table can be both functional and decorative and can fit into any room with your home furniture. The tabletop surface area of a side table is also larger than that of an end table. Because they are more visible, side tables often have a stronger style element. In addition, they have a wider footprint in a room, which means that they enhance the design of the room.
Placement
Side tables are generally placed adjacent to chairs, sofas, or beds. When placing one next to a sofa or bed, make sure to keep the table's height proportional to the furniture piece next to it. This will allow for easier placement and accessibility. Side tables should be at least two inches higher than the furniture that surrounds them.
When placing side tables, keep in mind the traffic patterns in your room. You don't want to put a large piece in the middle of a room and have to navigate around it. Rather, place your side tables near the place where you typically read. This way, they can be easily accessible and will provide you with an extra light source. You can also use these tables to place remote controls, reading lights, or decorative items.
Another consideration when selecting side tables is the size. Aside from style, the size of a side table should complement the rest of the furniture in the room. It is recommended to choose a table that is not much deeper than a chair or sofa. If you're not sure about its size, it's best to get a custom one, as this can better match the rest of the furniture in the room.
Side tables are not only functional, but they can also add glamour to your room. For example, a small table with a drawer can add a touch of elegance. Similarly, an intricately crafted side table can tie together an otherwise modern space. Moreover, a nesting table will provide ample space for additional side tables, and you can easily store them when you're not using them.