An armchairs is a type of chair with a sidepiece or armrests for the elbows and forearms. The armchair provides support for those doing theorizing without hands-on experience. In other words, an armchair is for vicariously experiencing. There are many different uses for an armchair, but most commonly, it's used to sit in and observe the world around you.
Table of Contents
Ottoman
An Ottoman is a piece of home furniture without arms or a back. It can be a low-upholstered couch or a smaller cushioned seat that can also serve as a footstool or table. They have become increasingly popular as furniture pieces in homes and businesses, especially for the office.
The modern Ottoman traces its roots to the Ottoman Empire. It was originally a low wooden platform topped with a cushion. It was designed for residential use and was usually a central piece of furniture. It evolved into smaller versions and became an essential piece of seating in homes. Nowadays, ottomans are not just used as seating in the living room but can also be used as storage solutions.
Whether you're looking for an accent armchairs or a more modern piece, an Ottoman is a perfect choice. A stylish, contemporary design can bring a sophisticated feel to any room. A curved accent chair with an Ottoman is perfect for your living room or bedroom. Its golden legs and soft velvet upholstery are skin-friendly and add an elegant touch to any room.
A contemporary version of an Ottoman armchair is made with a lightweight base and a swivel base. It's great for living rooms that need to be redecorated regularly. This contemporary design also features a chevron-patterned tufting to give it a sharp, modern look. Its base is made of geometrically sculpted wire.
Ottomans and chairs don't have to match, but they should complement each other. You want them to look like they belong in the room and don't look too large or out of place. Remember to choose pieces that have complementary colors and styles.
Convertible chair
A convertible armchair is a multi-functional piece of furniture with multiple uses. It is space-saving and ideal for small living spaces, such as dorm rooms or studio apartments. Its angled legs add an air of modernity to any room. Alternatively, the armchair can be converted into a bed for two. In either case, it is easy to pull out the leg part with wheels with the help of a handy strap.
Convertible armchairs come in a variety of sizes and designs. However, it is best to choose one that is proportional to the size of the room where it is going to be used. Otherwise, a small armchair would look out of place in a big room. While choosing a convertible armchair, consider the materials and tone of the upholstery. Make sure the fabric is comfortable and that the mechanism is easy to assemble.
Convertible armchairs can come in a variety of styles and prices. Some are equipped with storage boxes, while others come with a slatted base or even a mattress. Whether you need a chair for your living room, bedroom, or office, you can be sure to find the perfect one for your needs.
This versatile piece of furniture is perfect for sleepovers. It can easily convert to a sofa, a chaise lounge, or even a bed. The thick foam material provides the ultimate comfort and softness. Its size is perfect for a bedsit or a teenager's room. In addition, it can easily support 250 pounds.
Barrel chair
The barrel armchairs is a classic accent chair that features solid wood or engineered wood frame and a plush upholstered seat. Its swivel base is functional as well as stylish and comfortable. It comes with a variety of fabrics to choose from and arrives fully assembled.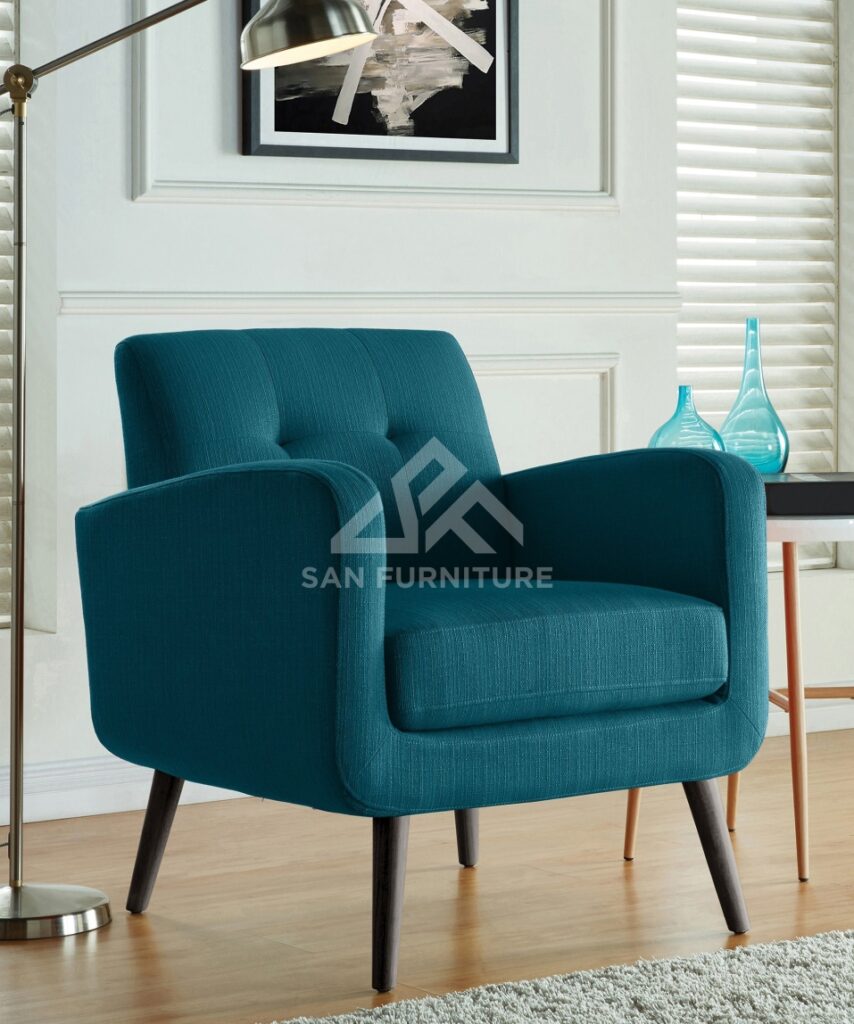 A barrel armchairs has a circular footprint and is typically paired with a matching Ottoman. This chair is versatile, and will work well in a casual setting, but can add sophistication to a formal setting. There are hundreds of variations of barrel chairs to choose from. They make a great accent piece and are available in an endless array of fabrics and colors.
There are many different styles available, including barrel rockers and gliders. A neutral barrel chair will match a variety of interior themes, while a patterned one makes a bold decorative statement. To add even more character, an oversized barrel chair is a great option, since it gives you plenty of room to relax.
Barrel chairs are often made of real barrels, but some are not. Many are made from recycled wood and are designed as novelties or decor for a country-style home. Mary has been contributing to this website for several years. She holds a liberal arts degree from Goddard College and loves to cook and explore the great outdoors.
Recliner
A recliner armchairs can add a touch of class to your living room. These pieces are available in a variety of fabrics. Some options include leather or faux leather. These materials are durable and stain-resistant. Leather is more expensive but is easier to clean and flexible. It also offers the most comfort and style.
This armchair can be raised and lowered by simply pushing a button on the seat. For added comfort, it comes with remote control with four custom zones and five massage modes. It can recline up to 160 degrees. It also comes with a USB charging port and a side pocket for accessories. Assembly is simple and the chair is ready to use in minutes.
When buying a recliner armchair, make sure to take measurements of the room in which it will be placed. Ideally, there should be five to ten inches between the chair's headrest and the wall. If there's a coffee table in the room, you should leave enough room between it and the table.
A recliner armchair can be a great option if you're suffering from wrist pain or have a limited range of motion. They also provide the ideal position to read an e-book or watch a TV show. Many recliner armchairs have built-in lights to make reading a breeze.
Recliner chairs can come in a variety of colors, including neutral shades like brown and gray. Standout colors like green and blue are also available. A white rocker recliner is a good option for light-colored rooms. While a white rocker is traditional, black and brown leather is both modern and contemporary. They complement modern interiors and can be easily accented with decorative throws and pillows.
Recliner with storage compartments
The MW Classics 9990M Recliner with Storage Compartments is a luxurious piece that features plush padding and a power recline. It also includes a storage compartment and cup holders for your convenience. The reclining mechanism allows you to relax in a comfortable position, and it comes with a PU leather cover. It's easy to install, too.