How to Choose an Ottoman Bench
If you are looking for a functional bench, there are several different styles available. Traditional-style Ottoman benches are built with a wood frame, and the top is covered with cushioned fabric. A traditional storage bench should have tufted seats for added comfort. If you'd like a more modern look, consider purchasing a leather Ottoman bench. Leather ottomans look especially good with leather furnishings.
Storage Ottoman
A storage Ottoman bench offers a place to store items while adding a modern aesthetic to your living room. Unlike the traditional bench, a storage Ottoman has a cushioned seat and is available in a wide range of colors and fabrics. To care for it, simply spot-clean it with a damp cloth.
The storage Ottoman has a hinged lid or removable top that is designed for you to keep things in it. Some of these storage ottomans serve secondary functions, such as extra seating or a footrest. Taller, firmer ottomans can also serve as a side table. Ultimately, your choice depends on the style and space of your room.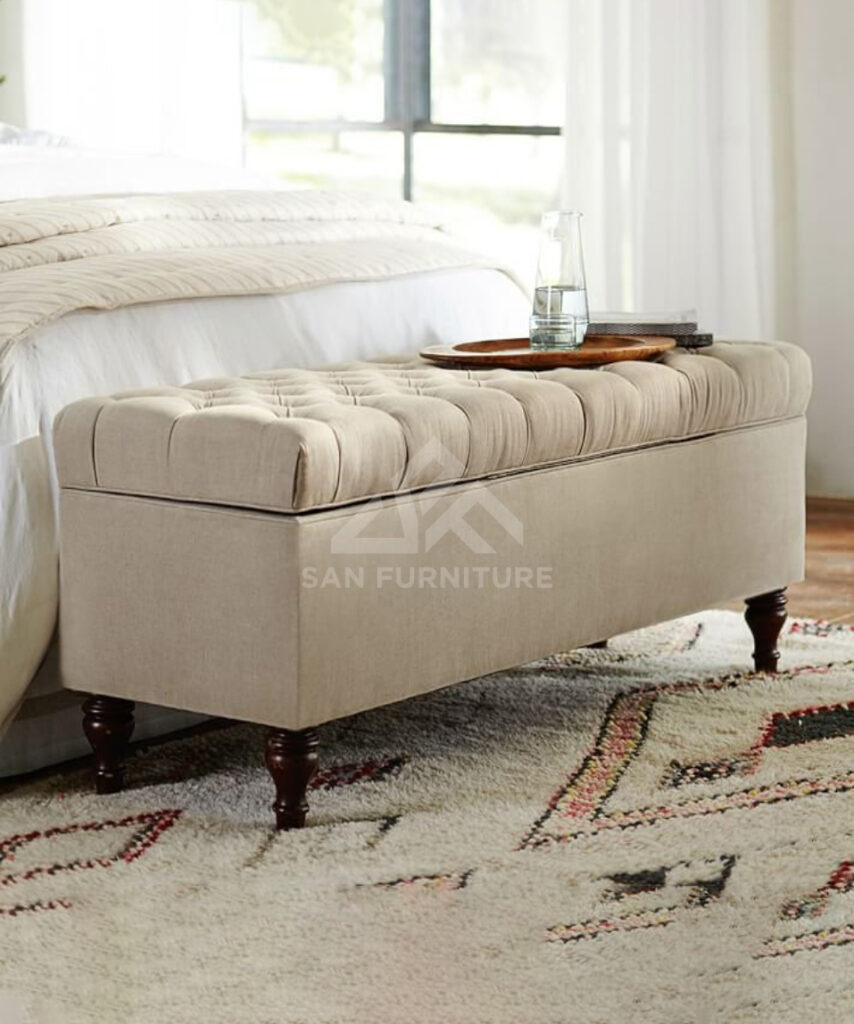 If you want a functional and stylish storage bench, opt for one made of sturdy wood. A good storage An Ottoman bench can serve as a place to store extra linens, reading materials, reusable shopping bags, and more. And while a storage Ottoman bench may not be ideal for every space in your home, it is a wonderful way to add a stylish accent to your home.
A custom-made storage Ottoman can be made from more than 200 fabrics. Choose from a wide range of colors and fabrics to create a design that fits your room's decor. They are also available with a lift-up seat cushion for additional comfort. They can be found in many different sizes, depending on your needs and space. A storage Ottoman bench is easy to clean. Its hinged top will allow you to stash items out of sight, and it is easy to wipe clean. Minor spills can easily be cleaned with a soap and water solution. Make sure to avoid harsh cleaning products that can damage the upholstery.
Coffee table
If you're looking for a stylish way to add a stylish touch to your living room, you may want to consider investing in a coffee-table Ottoman bench. These items are available in a variety of shapes and styles and will complement any decor. Common shapes include round, square, and rectangular. However, if you have small children, you may want to avoid shapes with sharp edges. Sculptural ottomans are also a great choice and add a stately feel to any living room.
One of the best features of these tables is that they come with storage compartments. Some models are made of solid wood and feature two or three open shelves and drawers. This design is perfect for small spaces, as it's both functional and attractive. Many storage Ottoman coffee tables have lids that open to reveal hidden compartments.
An Ottoman coffee table with a removable top gives you more space. The seat area can double as a tray when the top is removed, which is convenient for serving drinks. Many storage ottomans also have casters for easy mobility. You can use the storage compartments for extra pillows and cushions. You can add nailhead trim to make the coffee table Ottoman more elegant.
Depending on your personal preferences, you may want to consider converting an existing coffee table into an Ottoman bench. This is a simple way to add a functional seating solution to your living room. If the table has a frame and suitable size, you can easily remove the legs and replace them with sturdier ones.
This versatile piece of furniture will provide a cozy spot to lounge in and will make an ideal coffee table or bench. Moreover, it doesn't look bulky and can be easily moved around. Moreover, it has casters so it can be easily cleaned when needed.
Chess table
This chess table Ottoman bench is a practical yet stylish piece of furniture. It has a freestanding design and can be installed on a hard surface like grass or concrete pavers. The set includes a set of chess pieces in either maple or walnut. It also comes with a backgammon board and plastic checkers.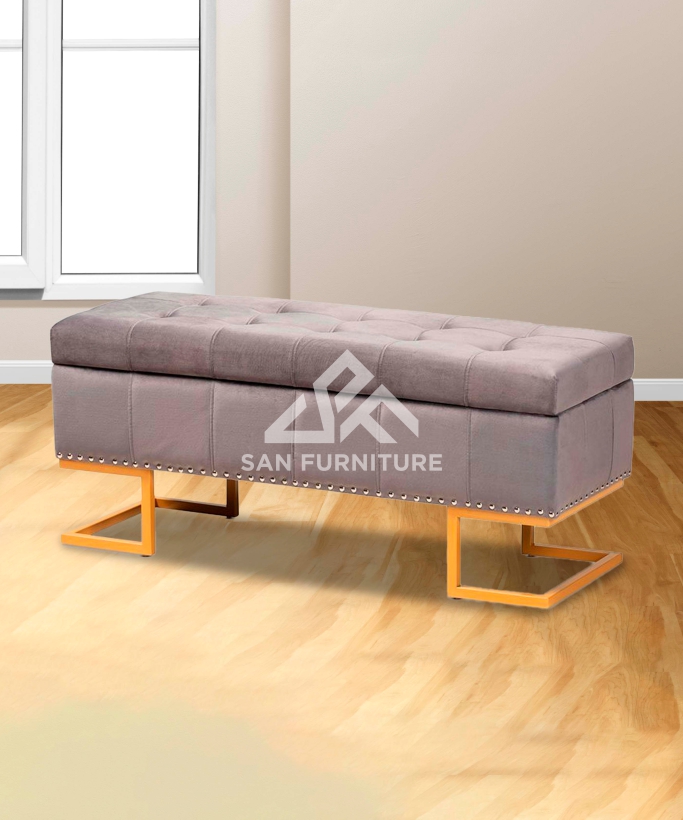 It comes with side pockets that are ideal for storing chess pieces. The table also features space for glasses and cups of wine or snacks. Whether you're looking to play a game or just have a relaxing drink, this chess table Ottoman bench will add a chessboard look to your space.
Footstool
The Ottoman bench footstool is a multifunctional piece that will make any room look more comfortable and inviting. Its original function was as an upholstered footstool without a back, but its modern use includes double duty as a coffee table and extra seating. The color should match your other home furniture and it will be impressive for guests. In addition to serving multiple functions, Ottoman benches are also great decorative pieces. Typically they come in vivid colors and patterns, with nailhead accents, and many come with hidden storage space.
The Ottoman bench footstool originated in Turkey. During the Ottoman Empire, ottomans were used as seating, often with a large cushion on top. Later, Turkish people adapted the style and created smaller versions. The French also used ottomans as footrests and tables. They have since become a popular piece of furniture in homes around the world.
Decorative piece
A Decorative Ottoman is a stylish addition to your living room or bedroom. They're perfect for footrests or as impromptu seating. Burke offers a wide selection of ottomans for all tastes and budgets. Plus, orders over $50 ship for free within the 48 contiguous states.
Decorative ottomans and benches add a stylish accent to any room. From classic styles to more contemporary designs, you'll find something to fit your decor and needs. They're a timeless classic in home decor, and their versatility makes them an excellent choice. Aside from providing a place to sit, they also display your personal style and personal taste.
Decorative Ottoman benches come in many different shapes, sizes, and materials. One type has ample storage space and a rounded design that mimic a vintage chaise lounge. A contemporary decorative Ottoman bench may be made of wood or metal. It features a button-detailed seat and three large drawers.
The design of the modern Ottoman owes its roots to the Ottoman Empire. Originally, the Ottoman was a low wooden platform with padded cushions. Over time, it evolved into smaller versions for corners, as well as circular padded seats that fit around poles or columns. Its shape has changed a bit but the basic concept is still the same.