A book cabinet is a furniture item with a row of shelves that can hold books. They can be found in many places, from private homes to universities and public libraries. They are also popular in offices, schools, and bookstores. In addition to their use in libraries, bookcases are used to store other items.
Book Cabinet
A bookshelf can be useful storage and display area. It allows you to hide away clutter while showing off your favorite items. Some book cabinet has glass doors, which protect them and allow you to see what's inside. A bookshelf can fit into almost any room. You can place it on top of another piece of furniture or place it on the floor to add extra storage space.
Bookshelves come in many different materials, including wood, glass, metal, and plastic. They can also come in various sizes and styles. Bookcases are tall pieces of furniture that can hold a wide variety of items. They are perfect for storing books and other heavy or fragile items. Some bookcases can even feature built-in drawers or cabinets.
There are a variety of styles available, and it is important to choose one that complements the rest of the room. It's possible to find bookshelves that are designed for small spaces and are inexpensive. If you don't know what type of bookshelf you'd like, visit a furniture store that sells bookshelves in different styles and materials.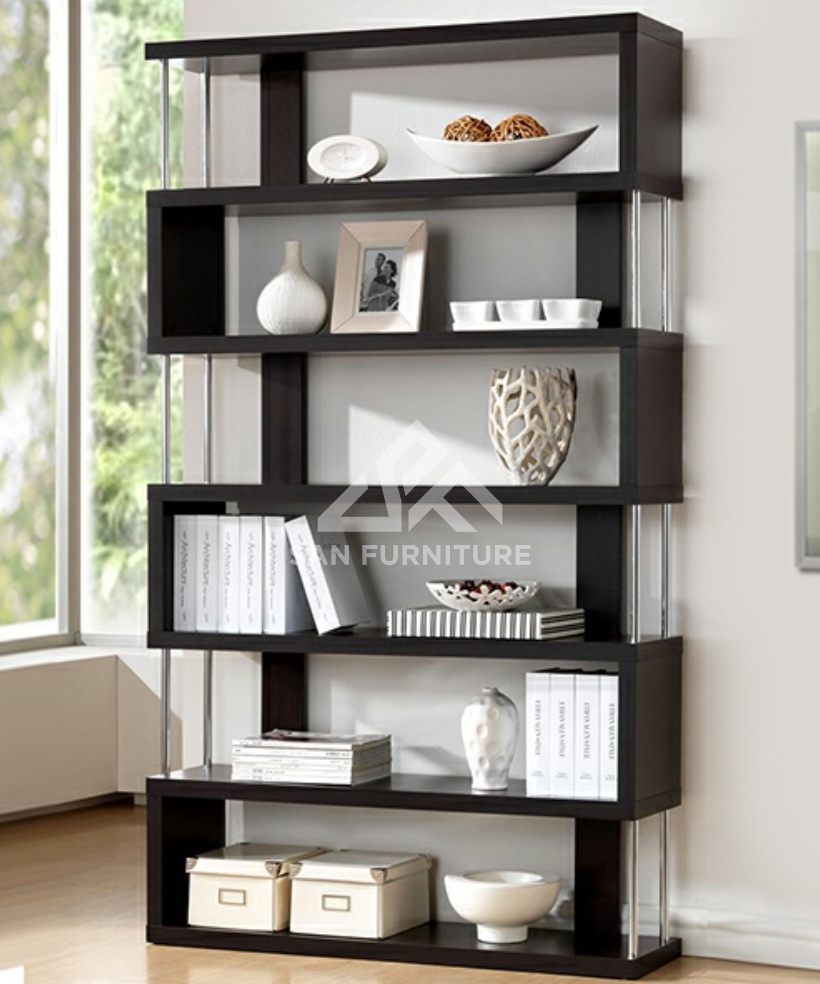 If you're going for a minimalist look, consider choosing a bookshelf in a modern style. If the walls of your room are mostly white, a brightly colored bookshelf will be a great addition. Bookshelf styles will also help you keep a cohesive color scheme. Adding a bookshelf to an otherwise unused area can also add extra storage. You can decorate the lower shelves with books and decorative items. You can also use baskets for items you frequently use.
Barrister's book cabinet
The barrister's bookcase is a solid-backed, free-standing bookcase with multiple shelf units. The shelves open and close via a hinge along the top. Some antique barrister bookcases have glass doors for added appeal, and many have solid wood frontages. Many of them are made to keep their contents protected from dust and direct sunlight.
Barrister's bookcases are available in many styles, and you can customize them to suit your home decor and taste. These bookcases can be expensive, but they are sturdy, stackable, and modular. They're also great for small spaces or rooms with low ceilings. In addition to bookcases, barrister bookcases can also serve as sofa tables and breakfronts in your dining room.
The early 1900s saw the rise of a company that made barrister bookcases. This company, based in Rockford, Illinois, became a household name. The bookcases it produced were known for being comfortable and crafted from quality wood. The bookcases were also built from oak and featured lead-glazed doors. The Minty Company eventually closed its doors and the designs are no longer available. Today, antique barrister bookcases are sought after for their classic style and versatility.
Barrister's bookcases can be used for storing and displaying your collectibles. Glass doors can protect your collectibles from dust and sunlight, and the glass will also prevent the books from fading. A barrister's bookcase is also a wonderful place to host dinner parties or poetry readings.
Mobile aisle shelving
Mobile aisle shelving is a great way to save space in your library. They have two main advantages: they can be installed in half the space and can be opened with an ergonomic hand crank. They can also be used to replace multiple static aisles. These shelving units also come in many different styles and sizes.
When you're considering mobile aisle shelving, make sure it has built-in safety features. For instance, some of them have anti-tip devices, which provide built-in stability. In addition, some models come with built-in lights, which ensure a safe working environment for users. Some of these units even come with a security system that will activate when someone enters an aisle.
Mobile aisle shelving is an efficient storage solution for many different environments. These systems are usually used in libraries, commercial offices, and universities, where a significant amount of physical archive material needs to be sorted out. They can also be used in retail stockrooms, where mobile aisle shelving can help free up back-of-house storage space. This frees up floor space for customer retail.
Mobile aisle shelving can also be an excellent way to save space in the office. Mobile aisle shelving can be easily rearranged, allowing for more space to be used for other purposes. For example, when you have a lot of paperwork, mobile aisle shelving can allow you to store twice as much in half the space. The added bonus is that you can easily access your files without any physical effort.
Glass doors bookcase
Glass doors on book cabinets protect the books and items on them from knocks, smudges, and pet scratches. They are also more difficult to open by children than sliding doors. However, they do attract dust and mold, which can decrease the quality of the indoor air and spread allergens throughout the home.
A book cabinet with glass doors can also be used to protect fragile items that you want to display. This feature can be beneficial if you want to display some of your most prized collections. If you have many rare books and collectibles, a glass door allows you to display them in style. Additionally, a glass door keeps fragile items from falling out of the shelves and becoming damaged.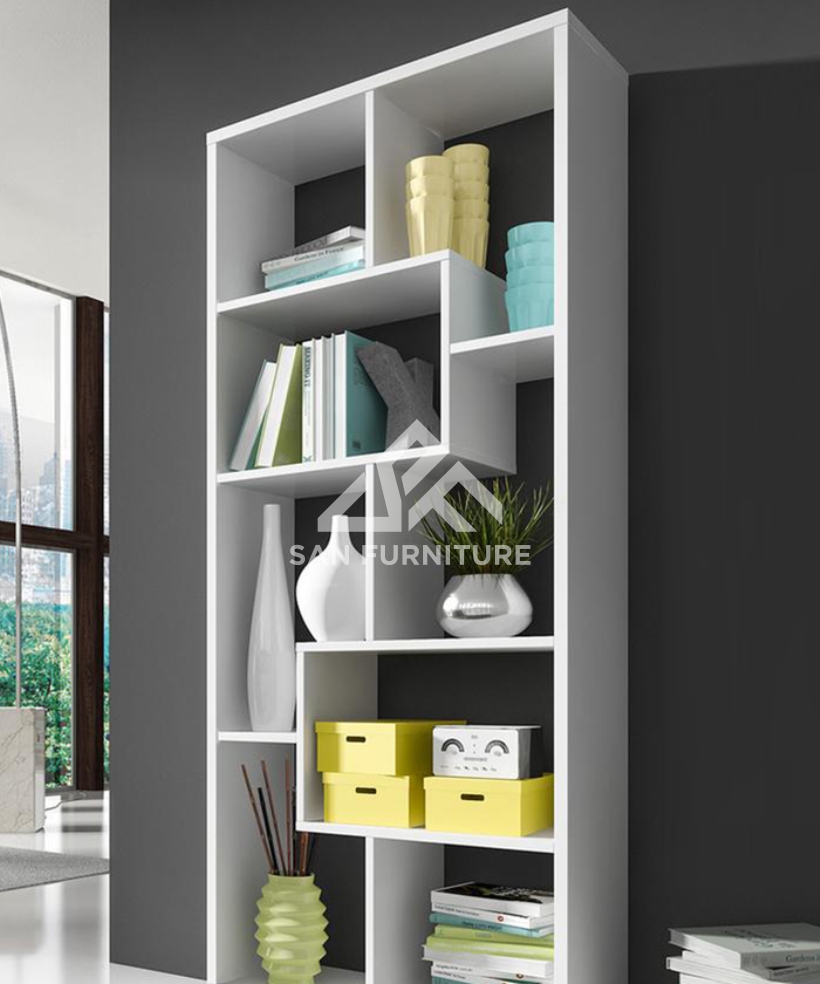 A wooden book cabinet with glass doors is a practical choice for a room that requires lots of storage space. These units usually have two glass-paned sliding doors and three inner shelves. Some units even have an open shelf above the doors for extra space. These book cabinets also look great with a wine bar, since they can double as a wine-glass rack.
Glass doors on book cabinets can also help prevent dust and other allergens from entering the house. They can also reduce the amount of time you spend cleaning the cabinet. Cleaning the glass door is much easier than cleaning the inside of the bookcase.
Wooden doors bookcase
A wooden book cabinet with doors offers a classic look and high-end functionality. They are ideal if you have a room with heavy traffic or you want to maintain privacy. A bookcase with doors also makes a room look more organized and spacious. If you decide to install a bookcase with doors, you should consider the following tips.
Decorative items
A book cabinet can serve as a platform to display decorative items, such as books, figurines, and trinkets. They can also serve as functional storage, with bookends helping you corral your collection in an organized manner. Bookends also help draw attention to your favorite series or section them from the rest of your collection. Bust sculptures are also a stylish addition to a shelf set-up. For a contemporary twist, try a bust sculpture with a blindfold design. Choosing the right decor items for book cabinets is critical for the look and feel of the room. Decorative items should complement other items on the shelves, and they should enhance other elements, such as art pieces, plants, and other objects. Remember to leave enough space between larger pieces of art and small objects, such as vases and plants. In addition, you should keep in mind the size of your bookcase, so that the shelves don't get overcrowded.
You can add additional depth to shelves by placing art pieces, framed photographs, and other pieces of decor. To add texture and order, you can also place decorative boxes or baskets. They will also hide small items. Paperweights and bowls are other useful decorative items. Plants are an excellent way to bring nature into your room.