You can choose a loft beds with built-in desk and workstation features, depending on your needs. Make sure you know all of the available options before you buy a loft bed. Read this article to learn more about the options available. Also, consider the safety concerns of a loft bed. You can save money by avoiding a flimsy and unsafe bed.
Free Loft Beds plans
Free loft bed plans are available on the Internet. These plans contain detailed information and photographs of each step. They are perfect for a kid's bedroom. These plans can be modified according to your taste and needs. They also include a list of materials and tools needed to build your new bed. Just click HERE to get the plans. You can find more great plans for kids' beds on the Internet! However, before you start building, you should be aware of some things.
These plans are designed to be easy to follow and are a great way to improve woodworking skills. They are designed to be accessed via stairs or a ladder. Some plans even include a space underneath the bed that can be used as a desk, a play area, or storage. Whether you choose the free loft bed plans or the paid ones, you can make your own unique bed for your child.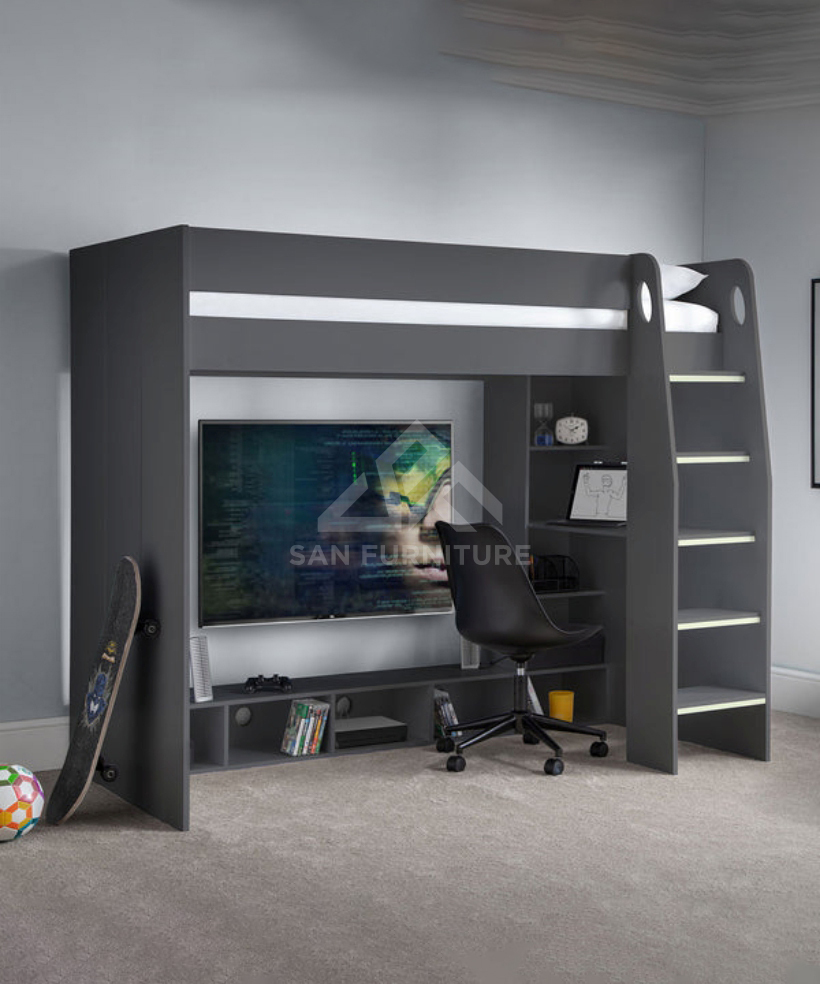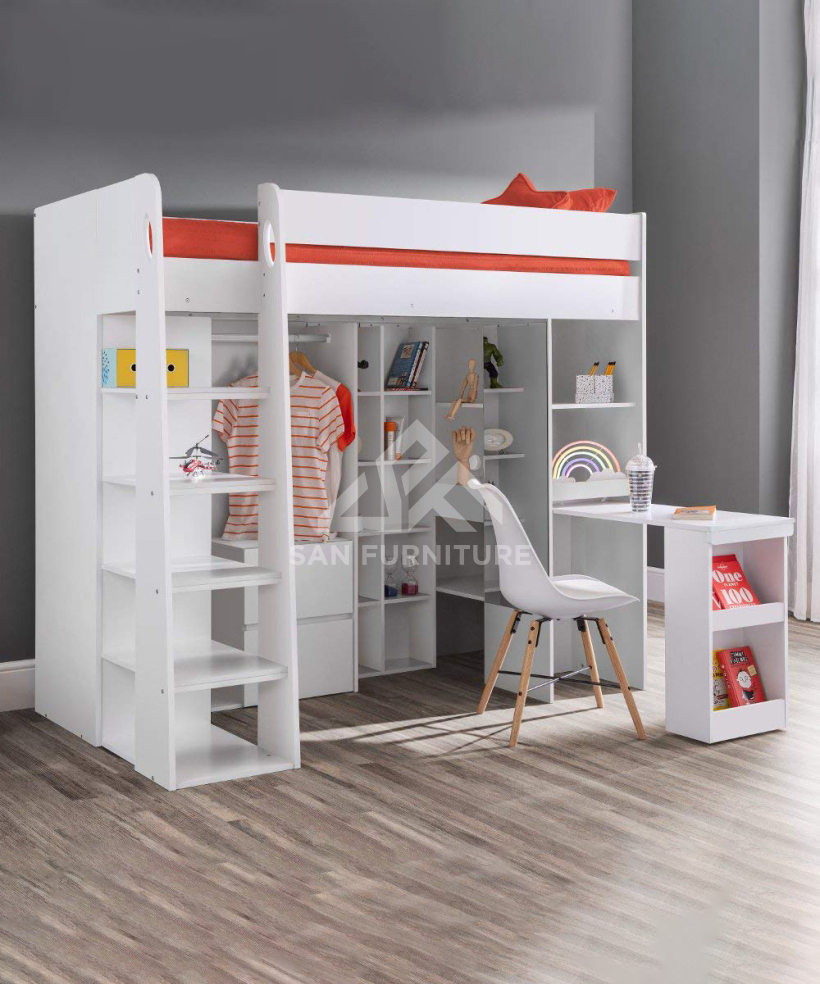 There are many ways to customize your loft bed with shelving, storage, and a built-in ladder. You can also choose to use plywood or stock lumber. This way, you can save money on materials while freeing up floor space. Using the right plans and a little carpentry know-how, you can build your own loft bed.
Free loft beds plans are an excellent way to learn how to build a Bunk bed. Many of these plans come with detailed instructions. In addition to the building instructions, they often contain a list of tools and materials needed. Most of them also come with color photos. Whether you have a lot of experience or little experience, these plans will provide you with the knowledge and tools necessary to build your dream loft bed.
Creating a Bunk bed using free plans can be a fun and rewarding experience. They're great for kids, and you can even build a desk with a matching chair for added storage. If you have a skilled family member, you can build a loft bed together on a weekend.
The headspace of a loft bed
The headspace of a loft beds is the space between the mattress and the ceiling. If you plan to buy a loft bed for your child, be sure to measure the headspace before purchasing. The headspace of a loft bed is important for both safety and comfort reasons. Most loft beds have about 36 inches of head space, but there are cases when more space is needed.
Make sure the loft bed is not placed near any ceiling fans or vents. These can cause a draft and be a hazard. Also, it should be far enough away from the wall that it doesn't block the entrance or exit. In addition, it should be at least 18 inches away from the top of a sprinkler system.
Another option for optimizing space under a loft bed is to install integrated drawers. This allows you to store clothing, schoolbooks, phone chargers, and other miscellaneous items in a convenient place. It can also provide additional storage space for books. If your child is a bookworm, this extra storage space can be especially useful.
Make sure the weight capacity of the loft beds you choose is appropriate for the size of your child. This is important for safety. A standard loft bed should support at least 400 pounds of weight. While the weight limit of a loft bed is generally safe, if you exceed it, you could endanger your child.
Creating a safe, secure space for your child is crucial during their teenage years. This stage is crucial for their development and can help them socialize with their peers. A loft bed gives parents the opportunity to create a safe haven for their child and provide additional space in other rooms of the house. Moreover, parents can monitor their child's activities and ensure that they are safe.
Railing height of a loft bed
When purchasing a loft beds, it's important to choose one that features railings at the top. These railings should be about 5 inches higher than the top of the mattress. This is to avoid leaving any gap between the mattress and the loft frame. Also, it's important to keep the gap between the top of the mattress and the ceiling no more than nine inches. This amount of space will enable most sleepers to sit upright and maneuver around safely.
The height of the railings should be appropriate for the person who will sleep on the bed. If he or she is an aggressive sleeper, a box-type railing with rounded ends will be more appropriate. Otherwise, a higher railing will be a safer choice for children who might be clumsy or have a tendency to fall out of bed.
In addition to being child-proof, loft beds should be constructed to meet safety standards. Children should not sleep in a loft beds if it is more than 30 inches off the floor. Older children should sleep on the top bunk of double bunk beds. Generally, loft beds should have railings on both sides and at least five inches above the mattress. In some cases, the guardrail on the side away from the wall will have gaps of no more than 15 inches. But the guardrail on the wall side should be continuous.
The railing height on a loft bed is a personal preference. Some people like to have compartmentalization. Others may prefer a treehouse-style bedroom. The height of a loft beds is important as it can make or break the experience of sleeping on it. If you decide to purchase a ready-made loft bed, it will likely have railings already installed. But if you're making a custom loft bed, you should consider the type of railing that you want and need. The materials, height, and height of the bed will also determine the type of railings that you purchase.
Safety concerns about a loft bed
There are several safety concerns about a loft beds. The highest risk is falling from the raised area, which can result in serious injuries. To avoid this danger, the bed should have a guardrail that is at least five inches high and three-and-a-half inches wide. In addition, nightlights near the ladder can prevent falls, particularly at night.
It is important for parents to educate their children about loft bed safety. A child under six should not sleep on the top bunk. However, a child aged three to four years old can safely sleep on the bottom bunk. The risks associated with loft beds are a major concern, but they can be minimized with proper safety precautions and preparation of the child's room.
The mattress must fit the slats of the loft beds. It should feel firm when pressed. If the mattress does not fit the slats, it should not be used. A loft bed should only be used for sleeping, not for playing. In addition, you should add storage home furniture underneath the bed. Never hang toys or playthings from the loft bed.
While a loft beds may be appealing to kids, it can also pose a risk of falling. You should avoid placing it near any open windows or ceiling fans to prevent the risk of an accident. Moreover, it is important to secure the top bunk with a guardrail or ladder. A loft bed should be positioned in a corner of the room to avoid this risk.
If you purchase a loft bed, you should check the manufacturer's safety record. Some manufacturers have recalled their beds. This way, you can rest assured that the bed you are buying is safe. If it is not, you should not purchase it. Also, do not put your child on the top bunk.
A metal frame is safer and stronger than a wooden one. Metal beds are made to last for years, so they can withstand a lot of abuse without degrading. However, it is important to look for any weld or metal cracks in the frame. These cracks could cause the bed to collapse, resulting in severe injury. Make sure that the metal bed you choose is securely bolted to the wall. You should also install feet on the bed.