There are many different styles and types of bedroom buy home furniture. These pieces of furniture can be useful and beautiful. There are some general guidelines for choosing bedrrom furniture for your bedroom. You need to consider the size, style, color, and storage space. In addition, you must also think about the type of material the furniture is made of. The following are some examples of popular furniture.
Size
You should measure your bedroom before purchasing new furniture to make sure you choose the right size pieces. The size of the room will determine what type of bedroom furniture you can fit and how many pieces are needed to avoid overcrowding. You should also consider the amount of storage that you need. A king size bed or queen-size bed usually has ample space underneath it for additional storage.
You should ask yourself some questions before you purchase new bedroom furniture. By asking these questions, you will know what types of furniture would work in your room and how to arrange them for the most practical and stylish use. You should also consider the type of style that you want to create, to ensure that you end up with the perfect set of furniture.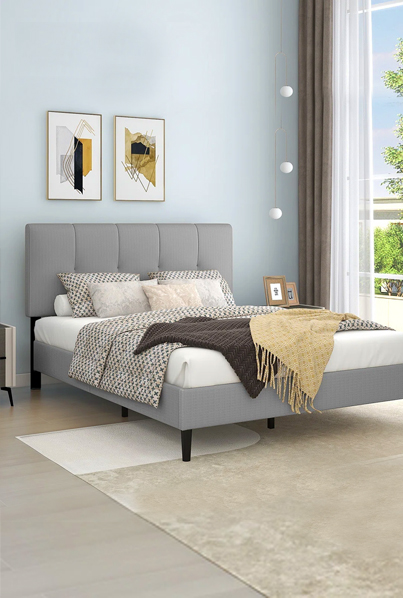 Size is an important consideration when purchasing new bedroom furniture. Large, bulky furniture will take up the room and make your room look cluttered. On the other hand, fewer pieces of furniture can make a room look bare and unfinished. Regardless of your personal taste, there are renowned brands of versatile and stylish bedroom furniture.
One of the best ways to determine how much space you have for your new bed is to measure it. This should include both the mattress and frame. Once you know the bed size, you can start thinking about the placement of other furniture and vents. Having the right size bed will ensure you can fit in all the furniture you need in your bedroom.
Style
When choosing bedroom furniture, you need to determine your personal style first. There are no hard-and-fast rules when it comes to furnishing your home, but there are several styles to choose from. These styles include traditional furnishings and modern styles. Modern furniture can reflect a contemporary style, while traditional furniture may reflect a period style.
Choose bedroom furniture that incorporates calming elements like patterns, colors, and lighting. It's important to choose a style that will complement the rest of the house and make the bedroom seem more complete. Some people prefer modern and contemporary styles for their bedrooms, while others choose a more traditional style. Whichever style you choose, remember to consider both your preferences and budget.
Modern furniture often combines modern materials and styles with sleek contemporary lines. Modern furniture aims to be functional while still incorporating style and color. It blends contemporary designs with classical designs to create a timeless feel. Modern bedroom furniture is often characterized by its simplicity and clean lines and is ideal for homes that feature contemporary style elements.
Modern bedroom furniture is typically made of wood. It can be stained or painted to fit the color scheme of the room. However, before you buy, it's important to consider the quality and price of the material. Generally, bedroom furniture made of wood is the most durable and long-lasting. If you're on a budget, you may want to choose solid wood.
Color
Bedroom furniture is available in a variety of colors. Choose colors that match your decor. If you want to create a romantic and serene space, choose a neutral or pale color for the walls and the furniture. In choosing a color scheme, consider the functionality of each piece of furniture. Ideally, bedroom furniture should be quiet and comfortable, with an emotional appeal. This rule also applies to the bed.
The color of bedroom furniture is highly dependent on the color scheme and the size of the room. If the room is small, furniture in light colors will visually enlarge the space. Dark colors, on the other hand, will visually close the space. Light-colored bedroom furniture also looks fresh and will hide any damage or flaws.
When choosing a color, consider the room temperature, reflective light, and your preferences. You may be surprised to learn that some colors have different effects on our bodies. Warm colors can make us feel cozy, while cool colors can make us feel energetic. Choose colors that compliment the mood and are easy on the eyes.
Adding a bedside table is another great way to add a chic look to your bedroom. These pieces can have a bottom shelf for storing your phone and watch, or they can be used to hold interesting books and magazines. Lighting fixtures are another important component of the bedroom. Table lamps are commonly used for lighting, but you can also opt for pendant lamps that can add a sophisticated touch to the room.
When choosing the color of your bedroom furniture, it's important to consider the room's function. Your bedroom should be a place where you can rest, so it should be a place where you can relax and get a good night's sleep. Consider contrasting colors for your furniture. Whether you want your furniture to have more storage or less, it should reflect your taste in the way it is used.
Storage space
If you're short on space, you can use wall shelving to your advantage. You can extend shelves around the perimeter of the room and place them at a set height, such as five feet above the floor. These shelves are perfect for storing books and photo albums. You can also place shelves behind the bedhead to make the most of the space. Decorative hooks are also a useful addition to your room.
In addition to utilizing wall shelving, bedside benches and chests are also great storage options. They combine drawers and shelves to maximize storage space. You can also add a rustic, antique-style look to a bedside storage chest. Stacking storage boxes and wall-mounted cubes is another clever way to maximize the space.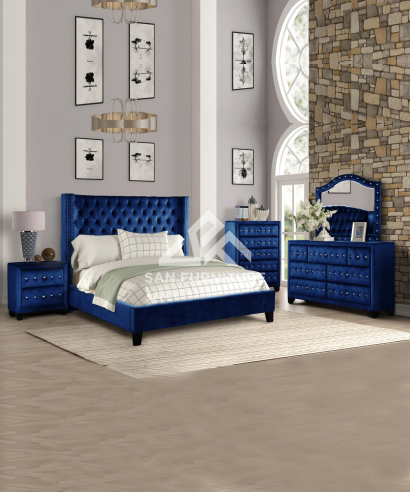 Creating extra storage space in your bedroom is a great way to reduce clutter and stress. You've probably found yourself trying to de-clutter and pare down your possessions. Bedroom storage is an extremely practical solution, but it can be tricky to match storage solutions with the overall look of your room. A wide variety of attractive storage solutions are available, and the more you can fit in, the more efficient and attractive your room will become.
In addition to wall-mounted units, you can also buy corner bookcases that fit between the wall and the mattress. Corner bookcases allow you to maximize the space in a small room while avoiding clutter. If you can't fit a bookcase into your bedroom, you can also buy a large basket with a lid and store it next to your bed. If you don't like to use the wall space for storage, you can also install floating shelves on your home furniture. Small bedrooms often lack adequate closet space. Armoires are a great way to supplement your small closet and offer additional space for items that can't fit in your closet. You can also add a bench to your bedroom to make it more comfortable. You can use it to store extra bedding and make a cozy reading nook.
Cost
The cost of bedroom furniture varies, depending on the materials used and construction methods. Most pieces are made from wood, and the quality of the wood will have a direct impact on the cost. The bed is an important piece of bedroom furniture, as it anchors all of the other pieces. The size of the bed frame should be appropriate for the size of the room and the number of people who will be using it.
Bedroom furniture can range from hundreds to thousands of dollars. It can be a bit difficult to know exactly how much to spend, as your style and preferences will influence the decision to purchase. Some people may want a luxurious bedroom, while others may opt for a simple and uncomplicated one. While everyone's taste and budget are different, the types of bedroom furniture that most people will need are typically the same.
You can save a good amount of money by shopping around. You can find inexpensive bedroom furniture at discount retailers. Discounts are also available at specific times of the year. For example, in November, many furniture stores will offer special deals. If you can, buy furniture during the holiday season, like for Christmas or New Year's. This will reduce the total cost of furnishing the bedroom.
A mattress and box spring can cost as much as 2000 AED, so you should consider quality before purchasing. The average cost of a set of bedroom furniture is between 5000 and 20000 AED. Discount stores such as SAN Wholesale Furniture will carry quality furniture for a low price.