A daybed is a versatile piece of furniture that can be used for many purposes. They can be used for seating, lounging, or even sleeping. Daybeds come with a wooden or metal frame and can have a variety of different configurations. They resemble a cross between a couch and a chaise longue. They are more affordable than traditional twin beds and are available in a wide variety of styles. Read on to learn more about these versatile pieces.
Daybeds are essentially normal twin beds on frames
A daybed is basically a normal twin bed on a frame, with three sides. Most daybeds are sized for a twin mattress, although some can accommodate a full-size mattress. A daybed is relatively low in height, with a frame of about 22 to 28 inches high. They are typically made of a medium-firm mattress. While this may not be the most comfortable mattress to sleep on, it will provide adequate support for a restful night's sleep.
Daybeds usually have wood or metal frames. Generally, the mattress is supported by a link spring foundation. The link spring foundation has wires that run vertically and horizontally and attach to four side panels with springs. This replaces the traditional box spring. A second popular option is a slatted mattress foundation. The slats are generally two to 2.75 inches apart.
Another common style is the daybed with a trundle. These beds have an additional twin-size mattress, often on casters. When not in use, the trundle rolls underneath the main bed. The trundle mattress should be about eight inches thick. Some models feature slider mechanisms to raise and lower it. Some also feature drawers underneath the top mattress for storage purposes.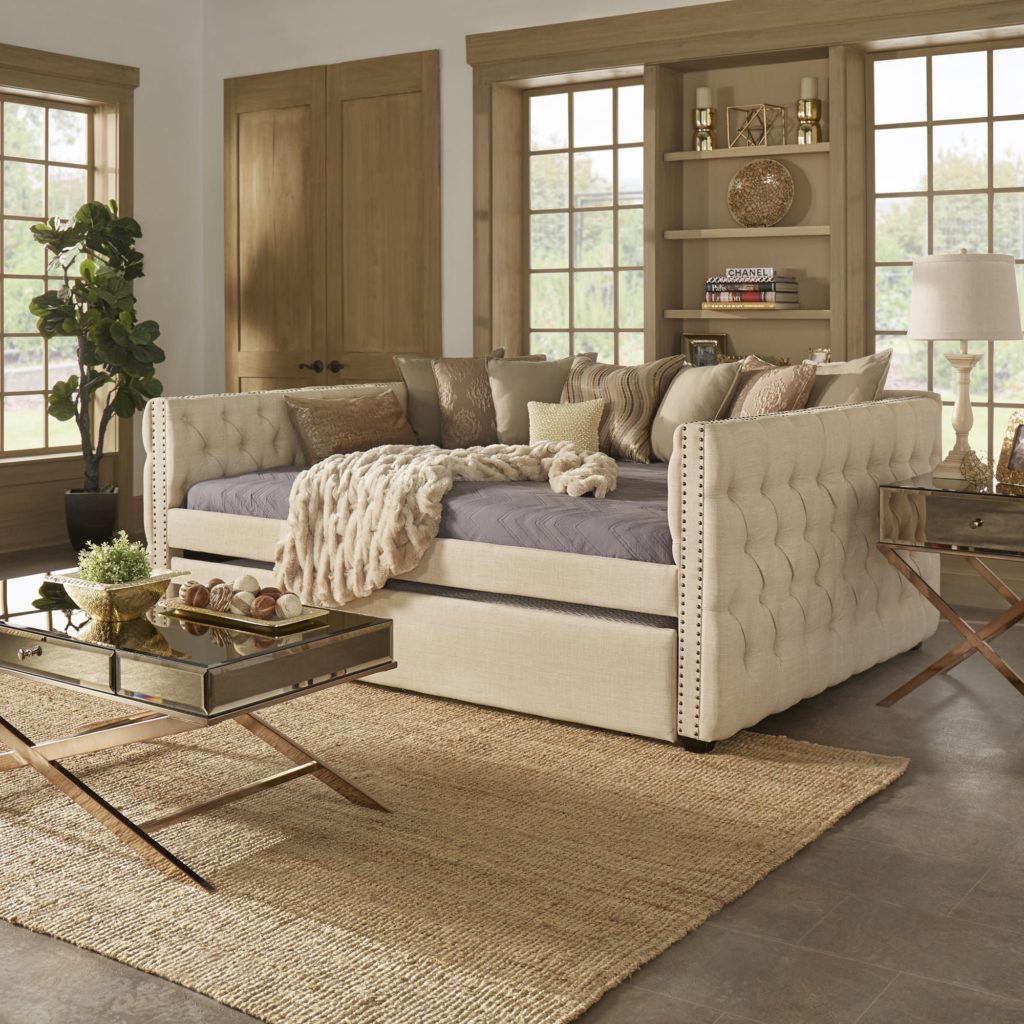 Daybeds are also often used as office furniture, as they can be used as a sofa. This extra space below the daybed is a useful place for books, blankets, or other items. A daybed's bedding will fit a standard twin comforter, although there are specialty daybed-specific bedspreads and bedding that will fit the frame.
Another advantage of daybeds is their affordability. Many models come in a variety of colors and styles and even come with storage underneath the daybed. This can be a great bonus for those with limited space, or for those who need to accommodate guests who stay over.
They can be used as a couch during the day and as a bed at night
The most popular daybeds can be used as both a couch and a bed, depending on the size. A standard twin-size mattress is 38 inches deep, while most sofas are only 18 to 22 inches deep. A daybed is deeper, so you can sit on it without feeling uncomfortable. For added comfort, add decorative pillows to the backrest.
Daybeds can be decorated with a variety of fabrics and accessories. A simple blanket, a duvet, or a specialized slipcover can give a daybed its traditional look. Throw pillows are another great option. Large ones can be piled against the back of the daybed, while smaller ones can be placed on the short sides. Changing the pillows can make the daybed look more like a couch or bed.
A daybed is an affordable, versatile option for your home. It can be decorated in many ways, from rustic to modern. Many daybeds even feature a trundle for extra sleeping space, which is great for sleepovers and guests. They're even useful for studio apartments. There are many types of daybeds available, so there's bound to be one to fit your needs.
Daybeds are ideal for homes with small spaces because they can be used as a couch during the afternoon. These can also be used as a reading nook, so they're a versatile choice. And if you have more room in the house, you can put them in smaller rooms and still have space for a couch.
Daybeds and futons have a similar design. They both are versatile, but the daybed has a better sleeping surface. A futon, by contrast, can only function as a couch during the day, while a daybed has a mattress on top.
They are less expensive than traditional twin beds
Daybeds are less expensive than traditional twin or full beds. They typically include a twin-size mattress, which fits into most rooms. For adults over six feet tall, there are full-sized models. Mattresses for daybeds are usually inexpensive, although exact prices depend on the material and height of the mattress. A quality twin mattress can cost less than 500. A good full-size mattress, however, can cost up to 10000 AED.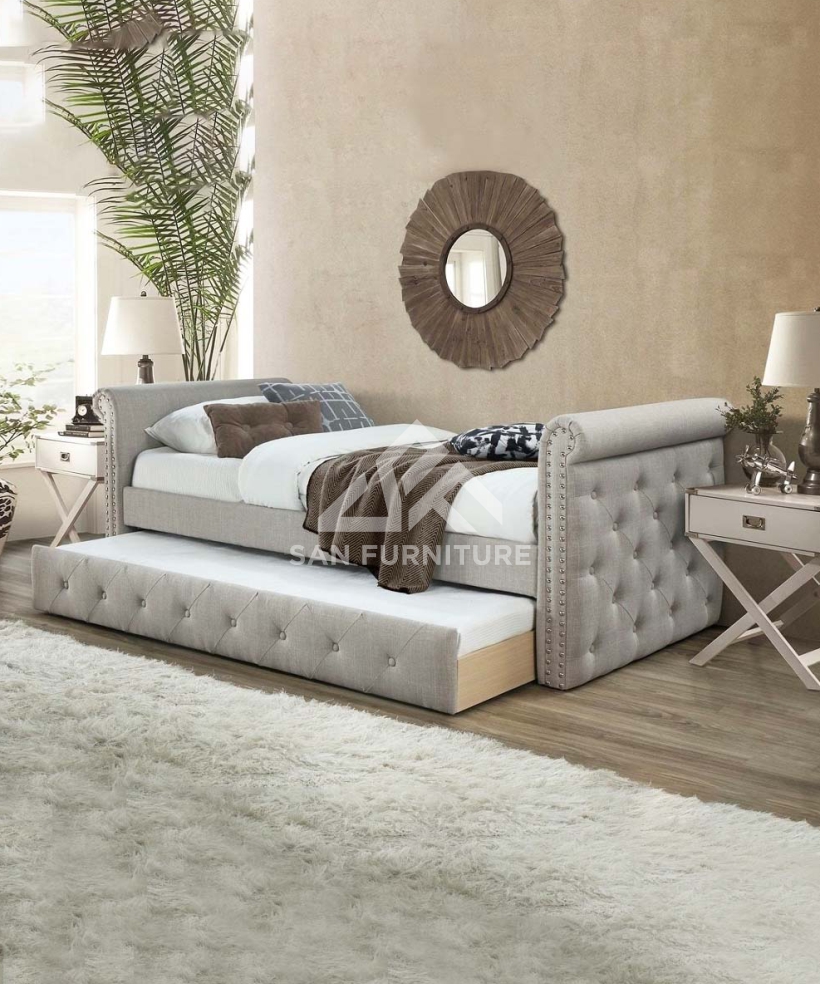 When choosing a daybed, consider the style and finish of the bed. Some are made of light or dark wood, while others are made of metal. Metal daybeds can be either painted or brushed or can be made of chrome, brass, or a variety of other colors. Some daybeds have casters to make them easier to move around.
The biggest difference between a daybed and a traditional twin bed is size. The standard twin bed is 39 inches by 75 inches. Since a twin mattress is comparatively small, the space beneath the bed is limited. While daybeds have lower costs than traditional twin beds, they have more limited styles and options for customization.
Daybeds are ideal for small rooms. They provide more space than traditional twin beds and can double as a seating area during the day. A daybed with a storage compartment is an ideal choice if you have limited wall space. While a daybed doesn't have a backrest, it will still provide additional sleeping space for guests.
Although twin and daybed mattresses are similar in size, they differ in the style of the frames. Traditional twin beds have headboards and footboards, while daybeds don't.
They come in a range of styles
Daybeds come in many styles and materials. Choose from light or dark wood, metal or painted finishes, or non-traditional finishes such as wicker. They also come in a variety of prices and quality levels. Some are made from high-grade materials, while others are less expensive and made from cheaper materials.
Daybeds are comfortable and versatile, making them an excellent choice for small rooms. They can be used as a sofa or a bed. Although they tend to be narrower than traditional sofas, their deep seat provides a great deal of comfort. They can even be used outdoors, as long as they are protected from the elements. However, they must be carefully covered to prevent moisture from damaging the furniture.
A daybed is often used as a sofa during the day and a bed at night. It is therefore essential that you choose a style that is sturdy and has a comfortable mattress. You can also choose a style that has a backrest, as this makes it more comfortable for sitting.
Modern daybeds are an excellent choice for modern home furniture. Made from wood or metal, these pieces add a modern feel to any room. They come in different designs and styles, including sleigh daybeds. These are ideal for those who want to combine the comfort of a sofa with the space it takes up in a room.
You can also find upholstered daybeds, which are designed for lounging. These often feature fabric on three sides. Alternatively, you can get a metal daybed that resembles a traditional couch. Daybeds are available in all shapes and sizes, so you can choose the one that matches your room's style best.
They can be decorated with a variety of bed linens
Bed linens are a big part of a daybed's overall design aesthetic. If you're using colorful throw pillows on your daybed, you may want to consider a more neutral color for your bedding. Neutral colors complement the vibrant decor, while white bedding instantly makes the room look clean. Be sure to select bedding that is not too busy, otherwise, the room can appear cluttered.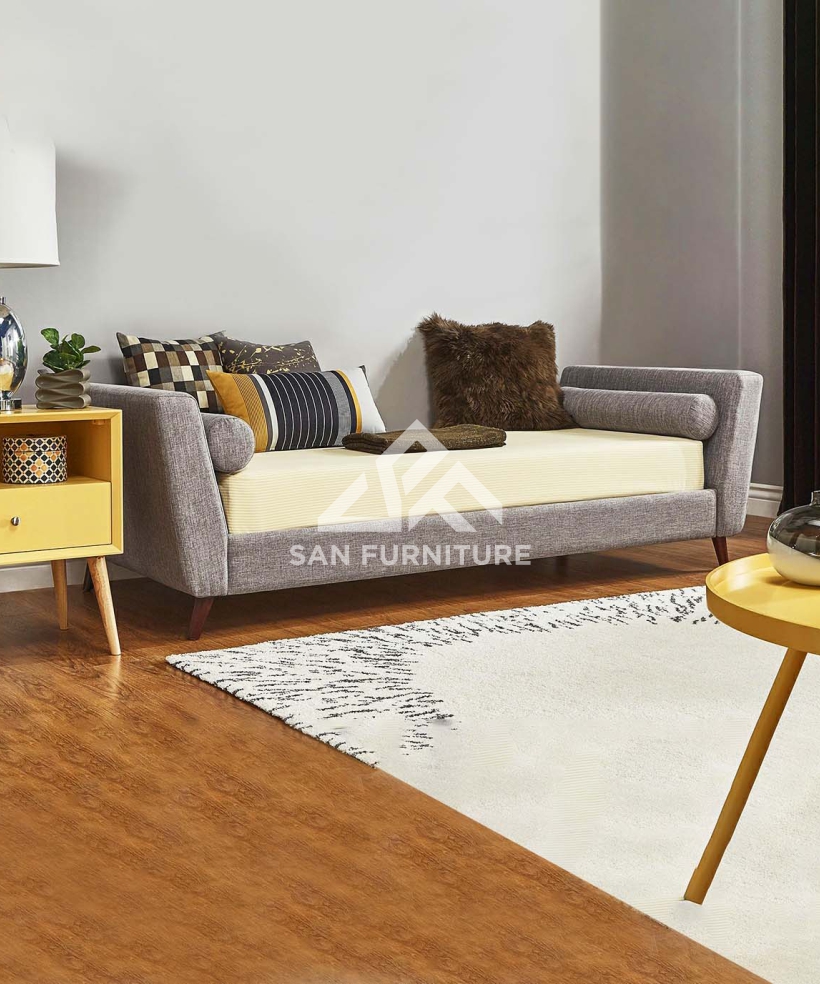 To add an extra layer of warmth and comfort, you can add extra throw blankets or pillows. You can also purchase a bed slipcover for your daybed. Slipcovers are an excellent option if you often have overnight guests or want to change up the appearance of your daybed.
Bed linens for daybeds are not too difficult to find. The most common type is a bedding set, which comes with bed linens, sham pillows, a bed skirt, and a comforter. The advantage of purchasing a bedding set is that it is guaranteed to fit your daybed.
If you choose to buy a bed skirt, you can save money by buying one that covers all sides of the daybed. A bed skirt usually has a simple design, but it can be tailored, pleated, or gathered. It can also be attached with velcro strips, making it convenient to reach underneath the daybed.
If you choose to buy a canopy, make sure the hook is centered over the daybed so that the canopy does not fall over and look off-center. A canopy can also be a nice decorative touch. The Esmerelda Bed Canopy by Urban Outfitters is an ideal choice. You can also choose to use string lights on your daybed. These add an enchanting ambiance to the room. You can also use twinkle lights to enlighten the wall behind the daybed and frame the window adjacent to the daybed.